Free reliable website uptime monitoring
Get an SMS when your website is down or implement our data in your own platform.
Start Monitoring Now for Free
9,833,810 pings performed, and counting..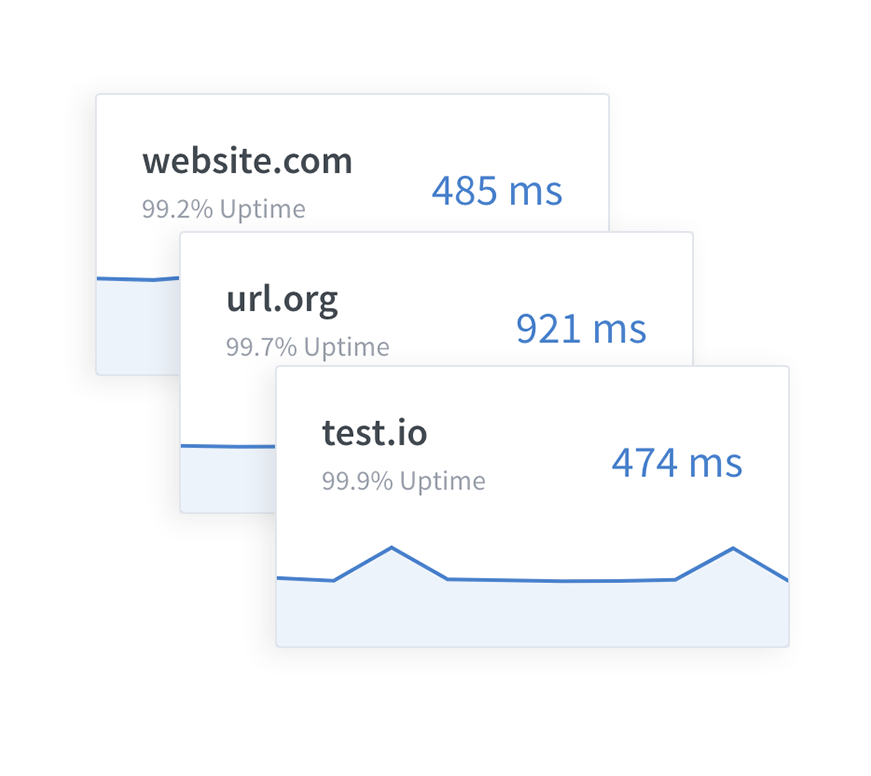 Downtime Alerts
Get instantly notified via SMS or email if your website is down or slow loading for your visitors.
Loadtime Monitoring
We track how fast your website loads for your visitors to make sure you don't loose any ad revenue.
£4.99/month
One Price, All Features
We don't offer multiple plans or tiers, our service costs £4.99 per month for unlimited websites and alerts.