Free reliable website uptime monitoring
Get alerted as soon as your website goes down, and dive into advanced connection statistics
Start Monitoring Now for Free
28214454

uptime checks performed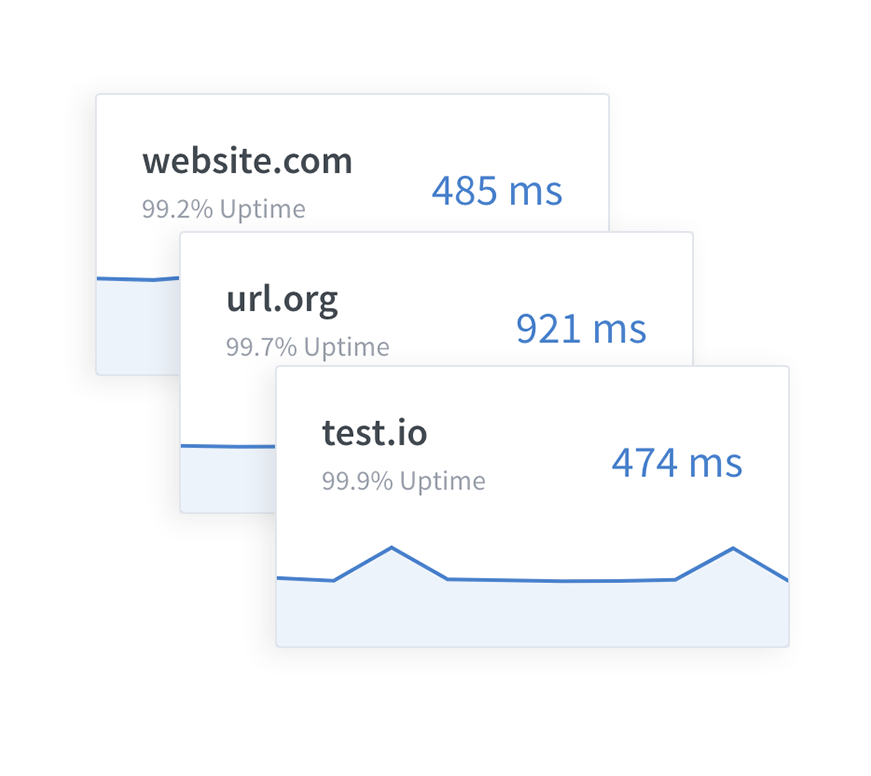 Features and Functionality

Response Time
Keep an eye on how quickly your website is running with checks up to every minute.

Connection Breakdown
Identify the cause of your slowdown using our advanced connection breakdown analysis

User Experience
How does your sites speed equate to user experience? We calculate how positive an experience it is browsing your website based on its current speed.

Ping Breakdown
Dive in with advanced statistics around everything you need to know about how your website is loading. What HTTP version are you using? What cookies are being set? How much data are you transferring? And much more..

HTTPS Certificate
For your peace of mind, we also offer HTTPS certificate monitoring, and we'll provide you with a timely reminder before your certificate expires. No more embarassing insecure connection errors for your customers.